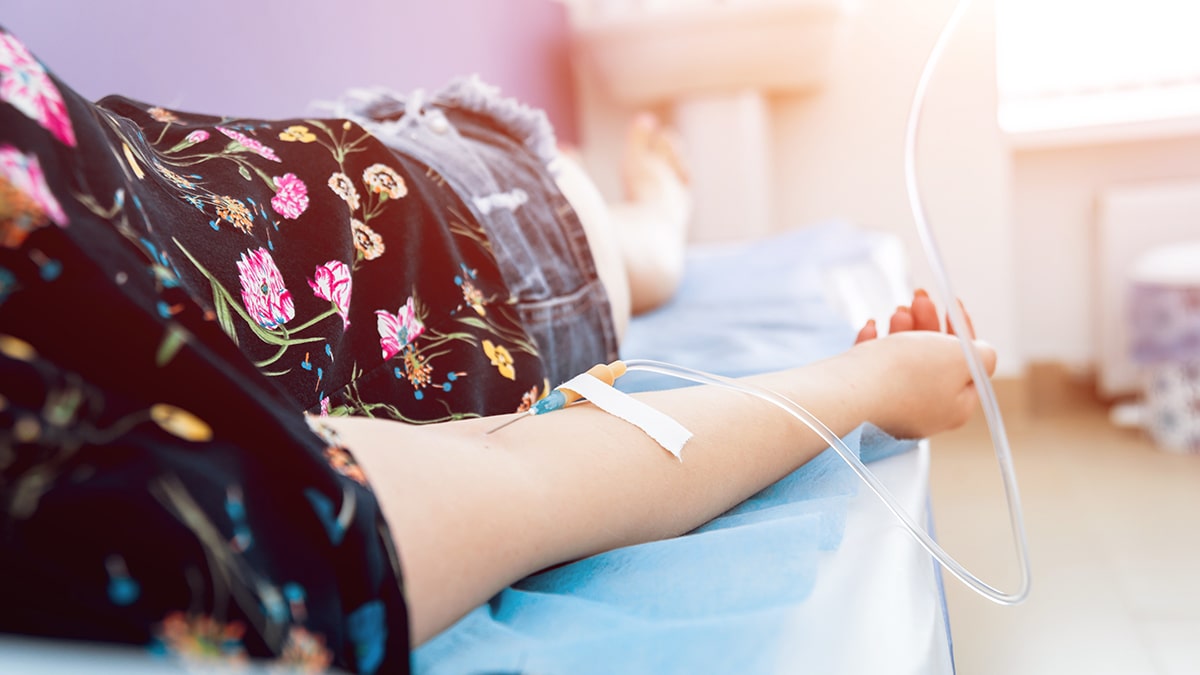 Spa Guide for IV Hydration Therapy
Revive Therapeutics was founded on the idea that everyone should have access to care that optimizes health. Our IV spa is designed to guide you through the creation of a personalized hydration and micronutrient drip blend to help you meet your wellness goals.
HOW IT WORKS
Meet with our IV Specialists
Revive Therapeutics' team of highly qualified Registered Nurses have years of experience in areas like critical care, family medicine, infectious disease, chronic disease management and more. Your IV specialist will review your medical history and health goals with you to understand your needs.
Explore Key Ingredients
After reviewing your information, your IV specialist will provide education on important micronutrients that will match your wellness goals. We want you to feel confident in the blend you choose and take the time to explain each ingredient.
Choose a Base Treatment
Armed with information, you will choose a base that most aligns with your goal for the session. Revive Therapeutics offers four base treatments.



REVIVE: Revive body and mind with nourishing hydration, electrolytes, vitamins and minerals
RECOVER: Rapid recovery from late nights, parties, travel and recent illness
REVITALIZE: Energize and focus to improve performance on the field or gym, at home or work
RELIEVE: Gentle hydration and relief from pain and discomfort

Customize Your Blend
You will have the option to personalize your IV drip by incorporating one of four targeted blends.



AGELESS: Fight signs of aging, boost detoxification, and improve skin and hair
PERFORMANCE: Improve performance, endurance and athletic edge (for prep and recovery too)
IMMUNITY: Boost immune response and improve recovery from illness
BALANCE: Harmonize body and mind by improving focus and clarity
Enhance Your Treatment
Looking to boost the benefits from your IV hydration treatment? Revive Therapeutics has a variety of treatment enhancements that can maximize the health-boosting powers of your custom blend. Enhancements can include the following.

VITAMIN B SHOTS: B12, B-Complex and lipotropic B are just some of the available options
GLUTATHIONE: This 'mother of all antioxidants' is available to boost any therapy
MEGA-C: Improve immunity, show off radiant skin and healthy hair, and reverse damage from free radicals
SUNNY-D: Get your annual dose of Vitamin D in one shot! and MORE!
View our Full Menu

Get Ready
Your IV specialist will make sure you're comfortable in one of our spa pods. Your skin will be cleansed and a thin, flexible tube is inserted into your vein and secured with a dressing that allows you to move around freely. The discomfort from IV insertion is very brief and minimal. You will be able to bend your elbow without worry or pain. We even have a "magic" numbing spray if it makes your experience better! 
Relax and Enjoy Your Hydration Therapy
Now that the hard part is over, we invite you to sit back and relax. Most treatments are 45-60 minutes – giving you ample time to read, meditate, or take a power nap! We encourage you to take the time to put your mobile devices away and give yourself space to be present and fully relax. On board, you'll find noise-cancelling headphones with music and meditation tracks, coloring books, great reads and more – so if you aren't snoozing away, there is plenty to do to keep your mind fresh.
TAKE ON YOUR DAY!
After your therapy has finished, your IV specialist will make sure you are feeling great and ready to go. The tube will be removed from your vein and a small bandage will be applied. You can remove the bandage within an hour after your treatment. You'll be given instructions on how to maintain the good vibes from your IV drip, and a tips to help your body stay healthy to maximize your hydration benefits. You can take on your day feeling great!
Be sure to complete your forms online before your visit. This will maximize the time spent with your IV specialist and allow them to recommend the best blends for you. If you're unable to do so, arrive a few minutes early to fill them out.
Layer! While we strive to keep our mobile IV spa at a comfortable temperature, IV hydration therapies rooms can feel chilly. Bring a light jacket. Pillows and blankets are provided for comfort.
Unplug! Revive Therapeutics invites you to commit to a screen-free mental vacation during your treatment. If you must use your device, please ensure it is on silent (not vibrate) and refrain from making any calls or video chats during your visit. We have headphones on board, but if you have music you love, feel free to bring your own.
Come again! Many of the IV micronutrients provided in our drips are most beneficial when taken over time. Consider making scheduled visits to optimize your wellness. Be sure to ask about discounts and packages!
SCHEDULE YOUR IV HYDRATION INFUSION TREATMENT TODAY