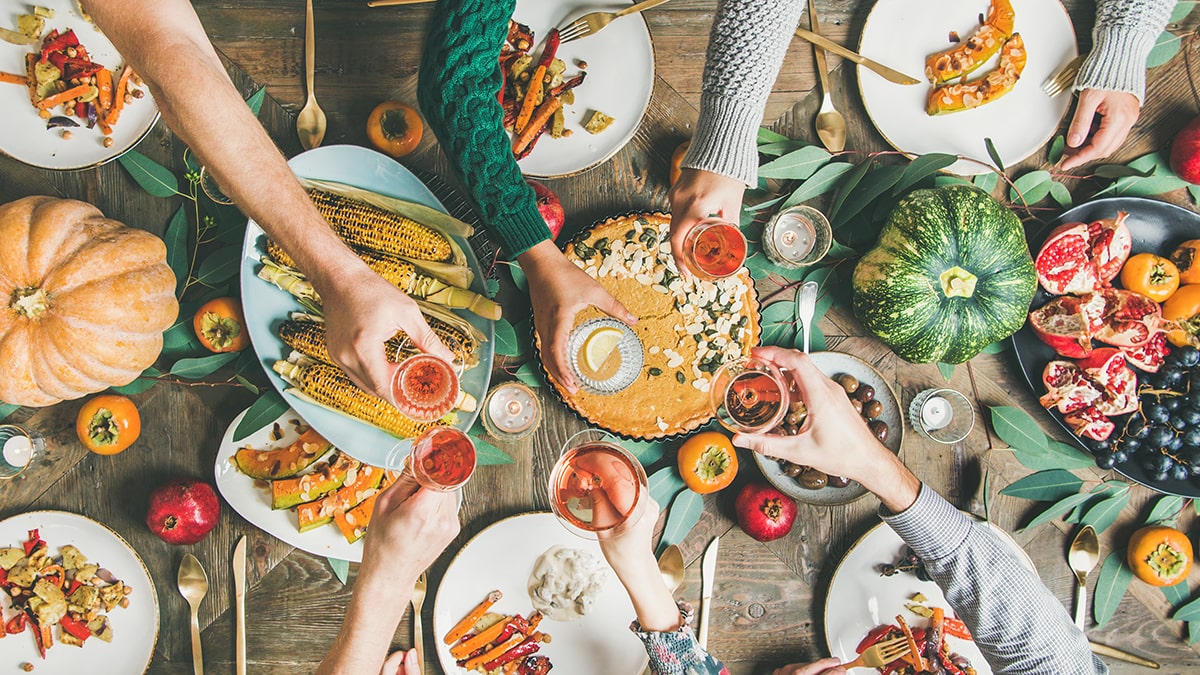 Thanksgiving is a great opportunity to reflect and offer gratitude.
It doesn't take much time, it doesn't take any money, but an 'attitude of gratitude' offers benefits to everyone – and even to your health!
Did you know that research has continually demonstrated that having a mindset of gratitude actually affects our physical health? That's right: what you think in your mind really does create changes in your body for the better. Gratitude and similar positive emotions active our parasympathetic nervous system. This part of the nervous system counteracts stress hormones that have been known to disrupt proper body functions like sleep, immune system response and chronic disease.
While some people have personalities more inclined to gratitude than others, it's never too late for the rest of us! By cultivating gratitude and learning how to reframe our experiences and thoughts, we too can reap the psychological and physical benefits of positive thinking. Try these tips to develop a habit of gratitude starting with Thanksgiving, and continuing through life!
Make a Gratitude Journal
You can use an app, a notebook, guided journals, or even your planner! The point of a gratitude journal is to reflect at the end of the day and consider what made you feel grateful that day. Some days your gratitude may be a profound experience (a special event or best outcome), while other times it is plain and simple (morning coffee, tucking your kids in for bed). Whatever they are, leave your journal by the beside and jot down a handful of things each evening before you hit the pillow.
Get Off the Hedonic Treadmill
The grass isn't always greener! Our brains are trained to anticipate and react to things that make us happy, only to fall back to 'baseline' happy levels after the excitement of this something new has passed. This is known as the hedonic treadmill. Over time, our strong emotions to new things dull until we return to our 'normal' state. Have you ever wanted something so badly and been so excited to get it, and then find a few months later it has become just another routine thing? It could be anything – a new toy, a house, a job, car or relationship. It happens to all of us, but we can end the cycle by choosing to focus on having gratitude for what already exists. Try exercising thoughts of gratitude while waiting in line at the grocery store, on hold with the bank, or commuting to work to offset this hedonic adaptation and raise your happiness 'set point'.
Serve Others
Find a cause you're passionate about – maybe it's an animal shelter, a political candidate, or an improvement in your workplace or home. Whatever it is, seek out a way to use this passion to serve others. Join as a volunteer at a shelter, help recruit your neighborhood to a town hall meeting, or gather together to serve food on Thanksgiving. It doesn't take large studies to prove that stepping outside of ourselves for a few hours is a great way to offer perspective and gratitude while helping others.
SCHEDULE YOUR IV HYDRATION INFUSION TREATMENT TODAY